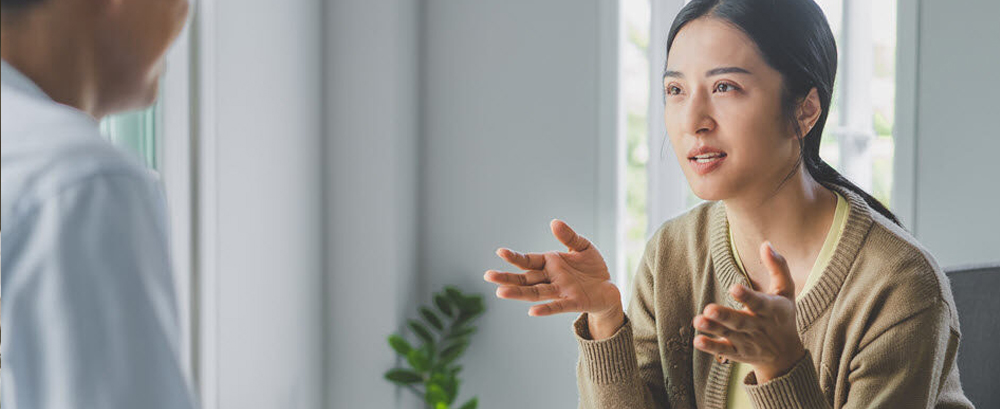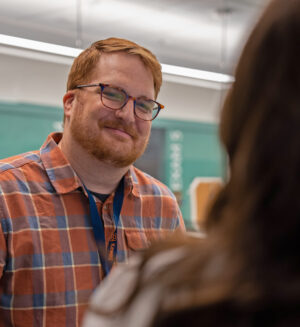 Josh Cutler is a licensed clinical social worker who serves as Kinwell's Director of Behavioral Health & Well Being. He coordinates a team of specialists who treat patients online and in person across Washington state. For information on the behavioral health services available to Kinwell patients, reach your clinician through your MyChart account or call 833-411-5469 to schedule an appointment.
Let's start with the basics: what is behavioral health?
Josh Cutler (JC): In a nutshell, behavioral health care is the treatment of mental health or substance use disorders. The terms behavioral health and mental health are sort of interchangeable. Look at it this way, sooner or later everyone goes through a rough patch in life—maybe the loss of a family member, or a painful breakup, or a job loss. This may result in feelings of sadness, anger, or anxiety. The individual may also be self-medicating with drugs or alcohol to cope with the situation. A behavioral health specialist will talk with a patient, assess their situation, and offer techniques to work through difficult times. We also refer patients with more serious conditions to outside psychiatric services.
How does Kinwell integrate behavioral health into primary care?
JC: The great thing about Kinwell is that we've embraced the integrated model that considers both a patient's physical and mental well-being. Every clinician will ask their patients about their work, family, and social life just as they ask about diet and exercise. These aspects of life are all connected.
What can a first-time behavioral health patient expect?
JC: That depends entirely on the patient's situation. In most cases, a patient's primary clinician will ask about stress or symptoms of depression and discuss what's going on in their lives. Often a quick consult with a behavioral health specialist is all that's needed to reassure a patient that what they are feeling is probably normal given their circumstances. We can offer some tactics on how to approach their situation and check back with them to see how they're doing. A sympathetic ear and objective recommendations are what most patients need. Some patients have more complex issues, and we may recommend a longer period of therapy or refer them to an outside specialist.
Does therapy include medication?
JC: In some cases, medication is helpful and can be prescribed in collaboration with the patient's primary care physician.
How does a patient book an appointment to see a member of the behavioral health team?
JC: In most cases, your clinician may recommend a consultation. That's a 10- or 15-minute conversation with someone on our behavioral health team just to see what's going on and how we might help. You can reach your clinician through MyChart or by calling 833-411-5469.
A lot of this is done virtually, isn't it?
JC: Yes. The pandemic really changed the game in behavioral health counseling. Patients and therapists have really embraced online sessions. It's fast and convenient. You don't have to drive somewhere and find parking. We can see patients when they are at work or at home. Of course, we also have therapy suites in several of our clinics for in-person appointments.
How can someone start addressing a behavioral health problem?
JC: If you are experiencing stress or prolonged sadness and are looking for remedies, I'd say that's a good sign you should talk to your clinician or a member of the behavioral health team. We're happy to set up a consultation. I always prefer discussing mental health with people early on, so they really see it as part of their overall health. Good healthcare is a partnership, and we want to educate our patients about their best options for treatment.
If you or someone you know is experiencing a mental health crisis, please call the Suicide and Crisis Lifeline at 988 or text HOME to 741741 for free and confidential support.
Your Kinwell clinician can provide tools and techniques to manage behavioral health issues. Reach them through your MyChart app or call 833-411-5469 to schedule an appointment.